December Gardenia
Posted On December 26, 2010
It has been raining most of the time this December, and I have not been able to do much gardening due to busy daily routine as a mother to an active toddler.
So when the gardenia keeps on blooming, it really makes my day to see the lovely white petals. I like it best when it is not fully bloomed like one in this picture. If only I could pick and preserve it the way it is (well, that's the use of camera, isn't it, even if it is only able to capture in picture..heh!)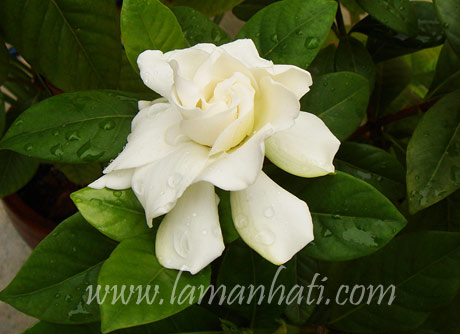 I was at SIL's house when I noticed that her neighbor has a very healthy and blooming bush of gardenia at the front lawn. Maybe I should try planting my gardenia on landed soil rather than in a pot. Anyone with experience care to share?