Plumeria
Posted On June 3, 2016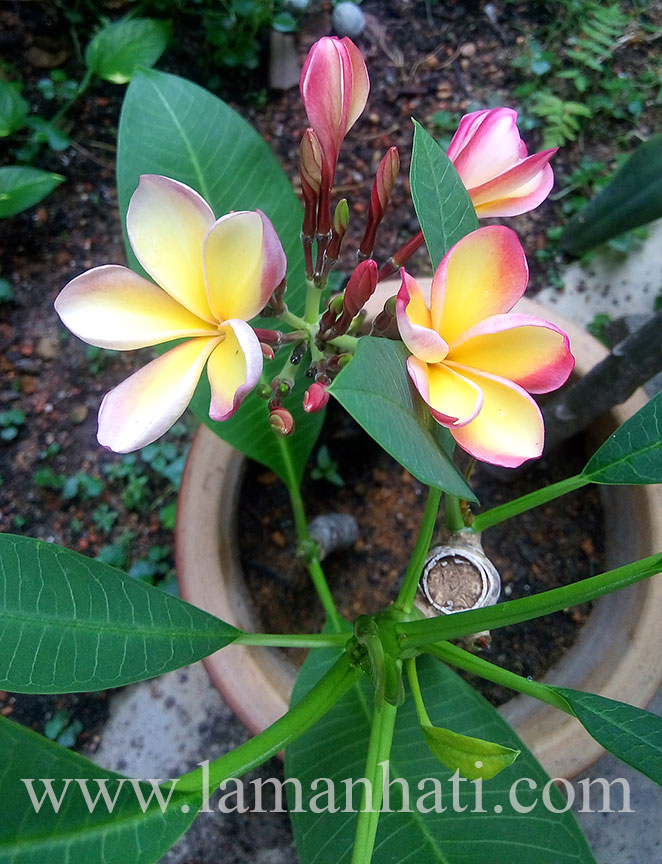 This is the first time I tried to plant plumeria after a friend gave me a few cuttings from different varieties.
So far only one type has bloomed. After searching online, I found a similar picture from mauiplumeriagardens.com.
Nebel's Rainbow

Flowers are yellow with a deep red band on front and back. The petals are wide with rounded tips that overlap. Nebel's Rainbow has a mild to heavy sweet scent depending on the time of year. The flowers have excellent keeping quality which makes this variety a favorite among lei makers. Flower production is heavy on strong branches.
I hope the rest of the cuttings that I have planted will bloom soon so that I can differentiate each plant.