Garden Makeover
Posted On June 3, 2016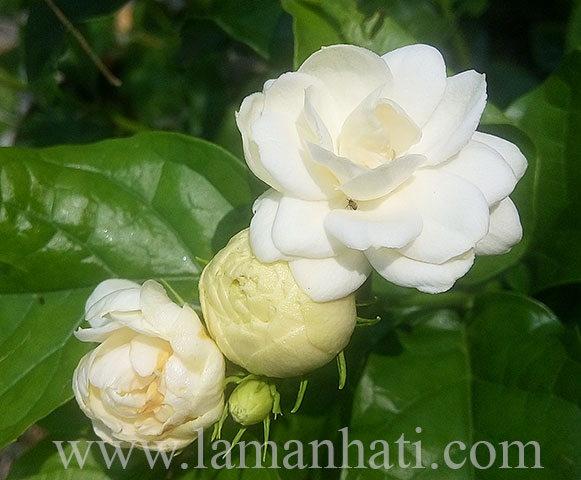 The last few days, I have been checking out garden related materials like paver patios, Mediterranean style and fragrant flowers. After trying my hand in planting vegetables last year, I decided to stop doing so this year. So now I need ideas to spruce my garden with whatever flowering plants I have left.
I am planning to rearrange and repot some of the plants into better looking containers in an attempt to have a Mediterranean style garden. However since the space where I could put all the plants is really limited I have to take that into consideration as well before I do the makeoever. Most of the flowering plants need direct sunlight but my yard has a porch that covers 3/4 of the space from the sunlight, sigh!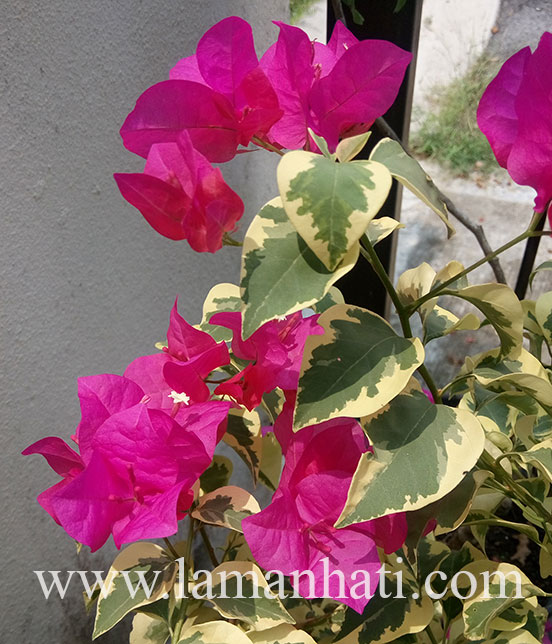 So far I have 5 healthy roses, 2 bougainvillea, dwarf gardenia, hydrangea (been waiting for it to start blooming) and a few pots of jasmines including Duke of Tuscany like in the first picture above. I have been trying to plant colorful portulaca every now and then, hoping I could arrange them on planters nicely, but with the rainy season now most of the plants are not thriving well.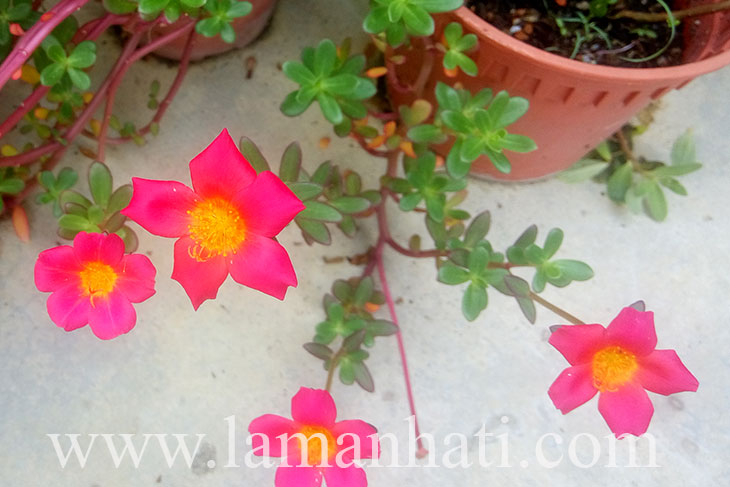 The pereskia bleo plant is also blooming vigorously with bright orange flowers every day now, which is quite a surprise for me since last year it only bloomed like 2-3 times the whole year. Must be the fertilizers it gets from the compost bin I put beside the plant, heh!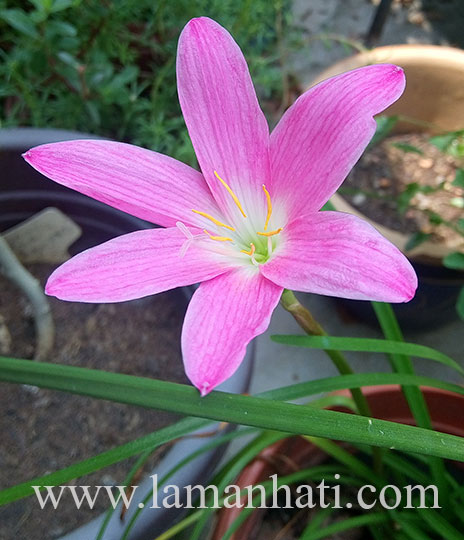 As much as I am tempted to get more new, healthy flowering plants, I decided to take the challenge to reinvigorate those that I already have in the garden. Maybe I could plant more rainlily (Zephyranthes) bulbs since the flowers are so lovely. I have pink, yellow and white in one container for now.
After writing down this garden makeover plan, I feel more motivated to start doing so. Will update more once there's any progress.