Kesidang Revisited
Posted On July 11, 2010
This picture of my bunga kesidang was taken in early July 2010. I have been waiting for the plant to bloom after her last one in September 2008.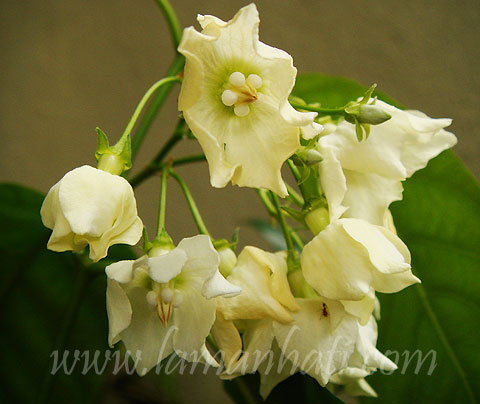 After changing its spot from one place to another, I think it finally finds a good place to grow and bloom again. The plant has been climbing around other plants around it, so I bought 2 coated sticks from ACE hardware to help it creeps. Later I found a cheaper set of such plant holder in Daiso (which I have used for my rose plant, will write about it later).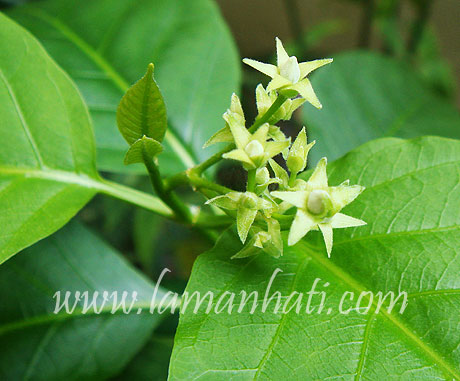 This picture with the budding flowers was taken in the middle of June 2010. It took about 3 weeks for all the buds to finally mature and bloom to their maximum size. Yesterday since it was raining during night time, I noticed those flowers fell on the ground…huhu!
I picked them up and kept them on the key tray. Its pandan-like fragrance smells very nice every time I need to pick up my house key, a reminder of what a wonderful home and garden I am blessed with.