The Purple Cattleya
Posted On May 27, 2010
Remember the post about how I have been wondering whether I should repot my cattleya?
Well, I don't have the time and I didn't repot the orchid. But I did spray the liquid fertilizer as often as I can remember.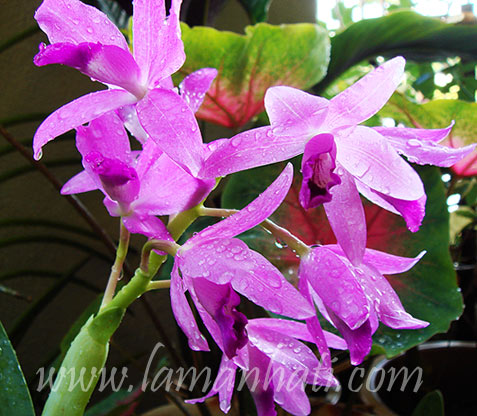 So, when last week I noticed the purple flowers, my heart just sang..hehe!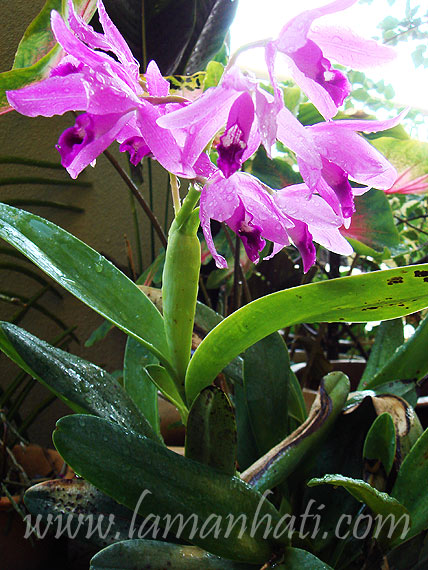 You see, the leaves are not really in their best condition but still they managed to bloom a great bunch of flowers for me. This is why I love gardening, just as you thought the least expected happiness will not emerge anytime soon, it surprises you amazingly!