Kemuning- Murraya paniculata
Posted On November 7, 2007
I've been meaning to ask the readers of LamanHati about the name of this flowering plant since September..huhu! But due to my hectic schedule, I keep on neglecting to update this blog until last week when I bought Laman Impiana Nov/Dec07 edition and found the name of this plant.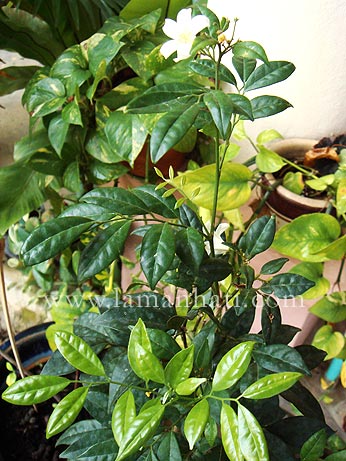 So here is Kemuning – Murraya paniculata. I bought it at Taman Warisan, Putrajaya together with a few other plants and I have been waiting for it to start flowering. Until finally in early September this year I see that it's going to produce flower that makes me wonder what's the name of this plant.
Of course when I bought it, the nursery owner already informed me but with so many plants bought at the time, I tend to forget.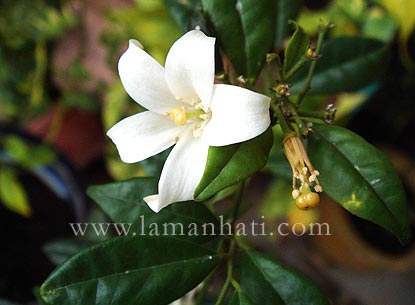 If you never see how a Kemuning flower looks like, have a closer look here. It is so fragrant even the ants like it..heh! The flowers did not last that long so when I snapped this picture, this is the only flower that was still intact on the plant.