Bunga Telang – Clitoria ternatea
Posted On February 18, 2015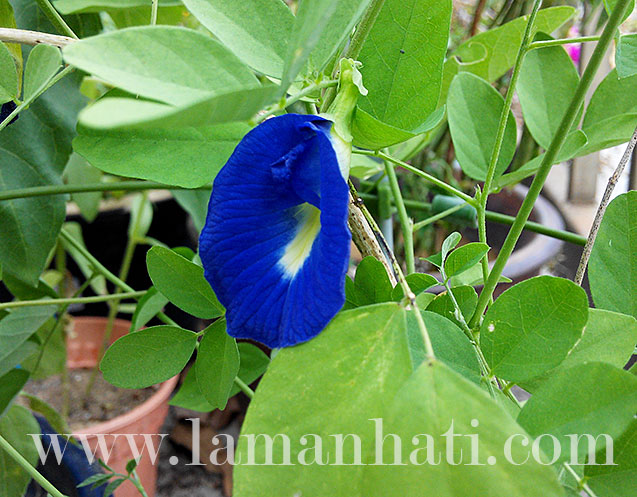 I always hate climbing plants simply because my lawn doesn't have enough space for the plants to climb. So when I got the seeds of this bunga telang, I thought just give it a try and see how well the plant can grow. I've tried planting several type of beans before but none ever survived even if I put some climbing device inside the pot.
Bunga telang or butterfly pea is used in Kelantanese delicacy nasi dagang to turn the white rice into blue color. Don't ask me how to cook it because I've never seen the real flower until today when the one that I germinated a few months ago bloom.
It is said that if you collect enough of the blue flowers and you boil them with sugar, you can make a blue syrup drinks. And then if you squeeze some lime juice into the blue syrup, it will increase the acidity and turn the juice into pink-purple color.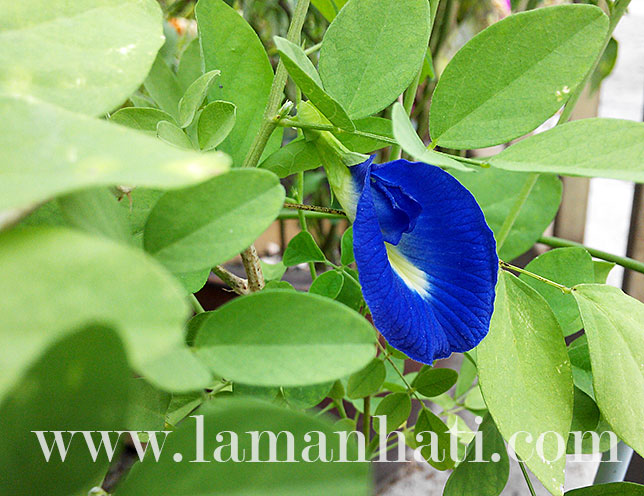 For now I can only see one single flower every time it blooms. There's also a white bunga telang which I still don't have the seed.