Timun Mini
Posted On May 15, 2014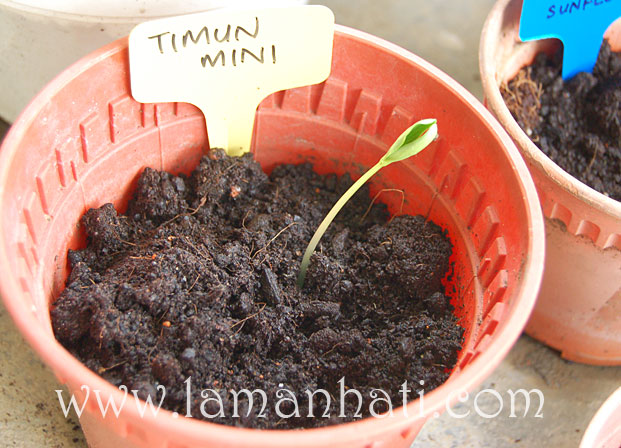 Before I gave birth early this year, I bought more vegetable seeds from tanamsendiri.com. One of the vegetables I chose is timun mini (cucumber).
There's only 5 seeds in one pack so when I planted it a few days ago, I just put one seed in the soil.
2 days later, it sprouted. Amazing!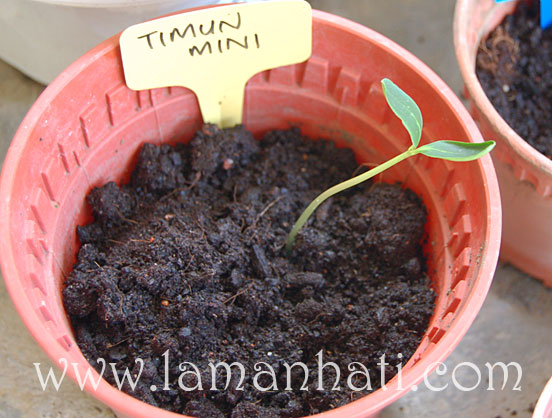 The above picture was taken today. Do you notice the tiny leaves? I am reading the guide on how to plant cucumber from tanamsendiri blog : Tanam Sendiri-Mentimun
Hopefully my cucumber plant will live long and I get to sample the fruit of my labor 🙂