Update on Kenanga/Ylang Ylang
Posted On December 16, 2013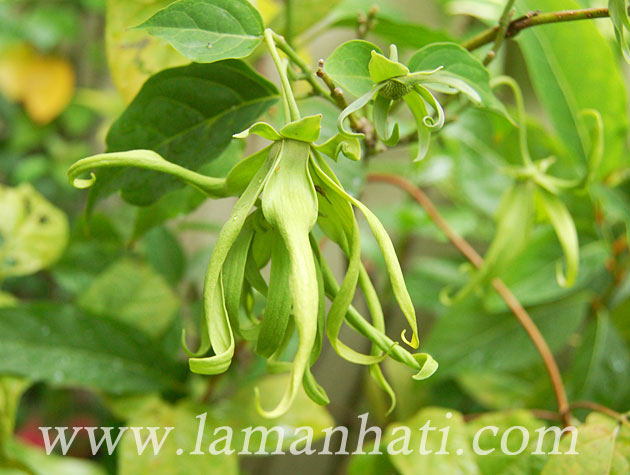 Since the akar dani plant take over most of the space nearby my kenanga plant, I sometimes forget its existence.
Last month I noticed there were new blooms coming out from the ylang ylang. I quickly snapped some pictures. The first bloom is usually in green then after a few days the flower will turn to yellow and smell really fragrant.
I'm still not sure what's the best way to propagate my ylang ylang plant. Will have to do more research and take some risk to experiment.