Update On Labu Manis (Pumpkin)
Posted On November 19, 2013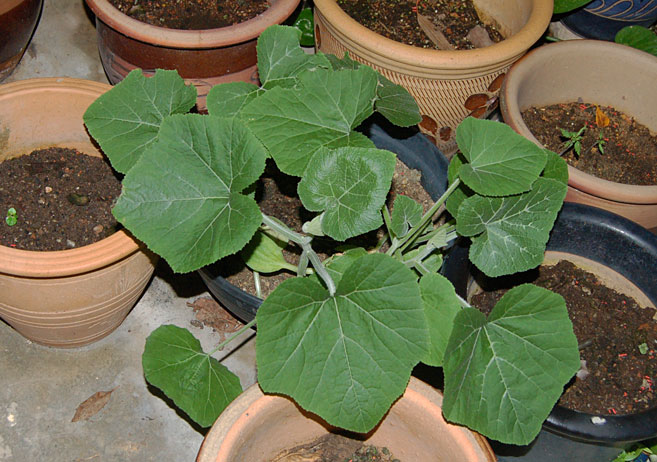 After 12 days of sowing the seed of labu manis which I bought at pasar malam for the purpose of cooking sayur air, this is how the leaves look like, very green and healthy.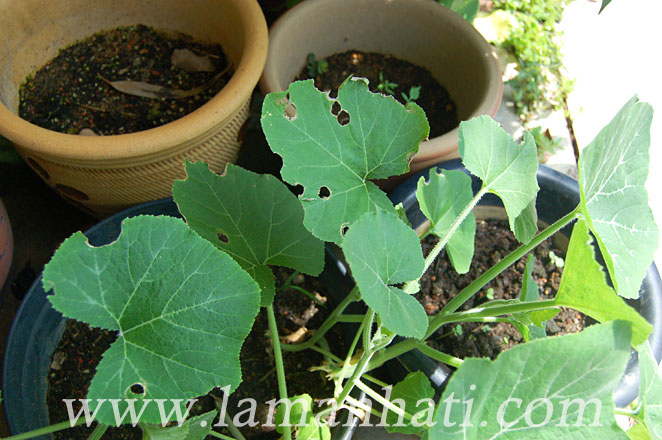 But check out 3 days later, a bad and evil grasshopper (as reported by Mr Hubby) has been eating the leaves. My son said, bad grasshopper, bad grasshopper..haha!
I am yet to see the large grasshopper in person every time I go out and water the plants. I hope it won't continue digesting all the leaves as I plan to pick the young shoot of labu manis (pucuk labu) to cook masak lemak.