Lavaglut Continued
Posted On October 22, 2012
I have mentioned about this wonderful red rose before in my post Rose Lavaglut.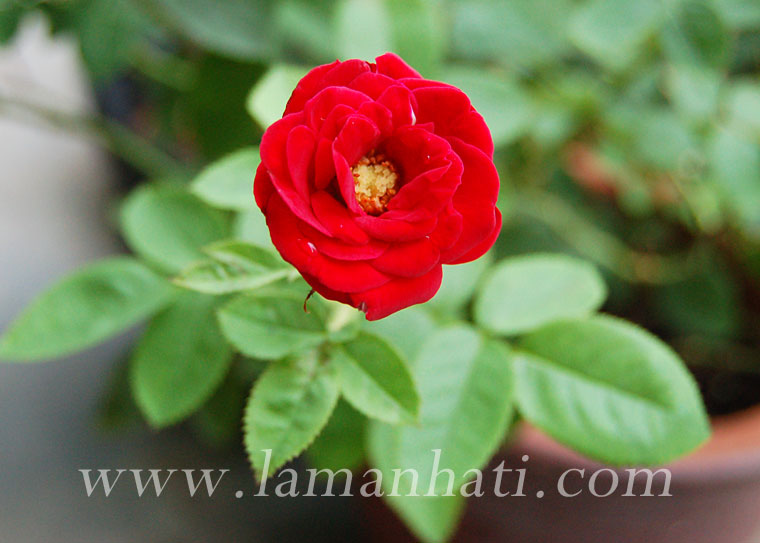 These 2 pictures were taken in September. At the time it was taken, it was blooming profusely before I neglected it for 3 days.
To save the plant from further abuse (haha!) I have pruned and deadhead it. You wouldn't believe the level of abuse you could inflict on poor rose plant when you forgot to water it for 3 consecutive days. All the new blooms and leaves wilted.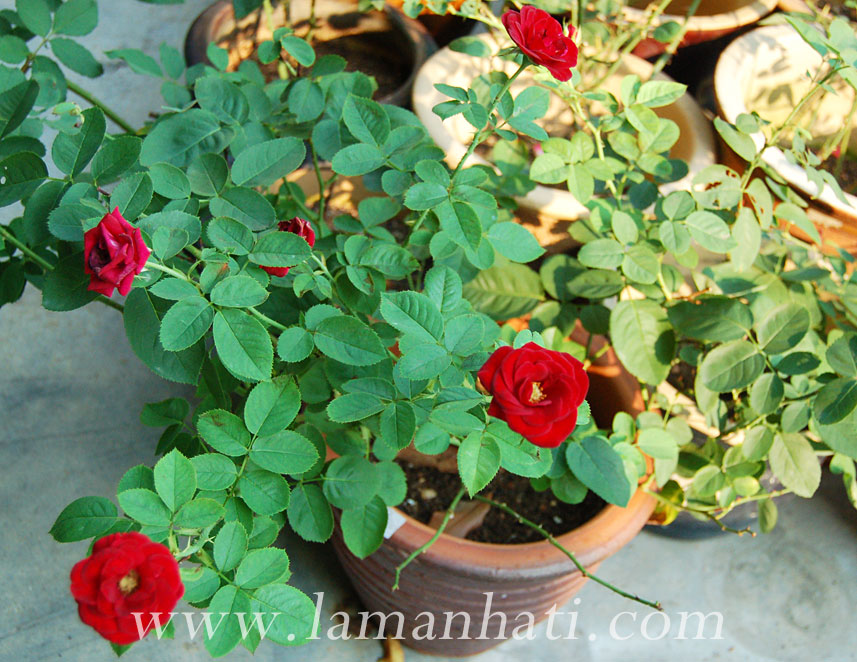 Since now the rainy season has started, I hope this Lavaglut will keep on blooming great red flowers. They are certainly a joy to look at even in dark, rainy day.