Clair Martin Rose
Posted On September 8, 2012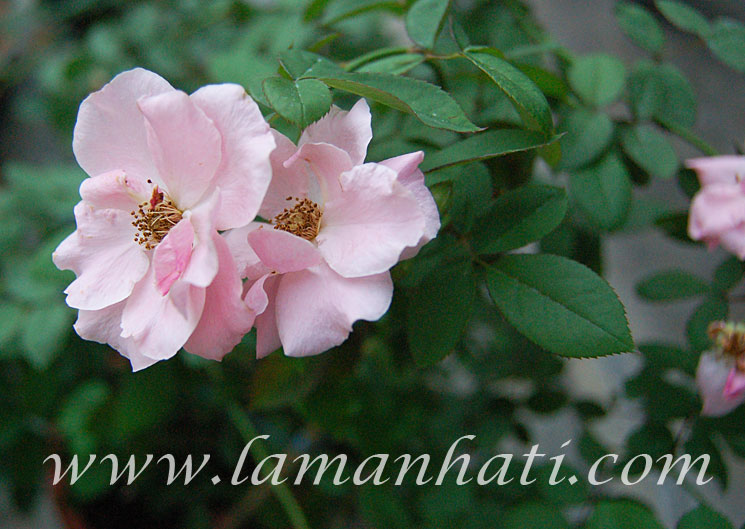 I bought this in May but only able to write about it in September. It's called Clair Martin rose. I think it belongs to modern shrub rose family.
The color of the blooms is pink. It has a very sweetly scented blooms which are semi double. Continous flowering, healthy and vigorous. Can grow up to 6ft. (Info taken from Pounsley Plants – Modern Shrub Roses)
After I brought it home I made a mistake by pruning the end of the branches. I am still waiting for it to bloom again..huhu! I think I need to repot it into a bigger pot and find a space where it can climb.