Polyantha Rose – China Doll Red
Posted On June 5, 2012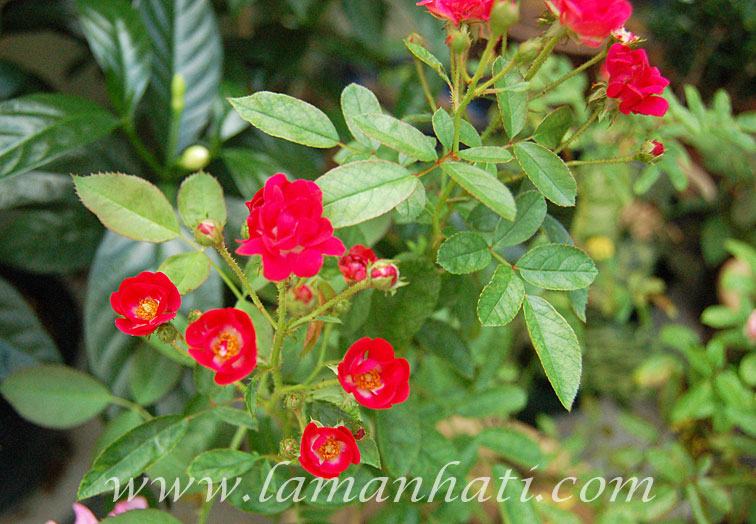 I just found out that China Doll in red color that I already have in my garden belongs to polyantha family, the same family as Yvonne Rabier.
The one that I bought came from Thailand and was grafted, thus the look like a rose tree. The normal, non grafted China Doll is supposed to be a small shrub rose (about 18 inches tall).
China Doll was hybridized by Lammerts in the U.S. and introduced in 1946. Its 1-2 inch bloom clusters have won 43 Polyantha Spray awards since 1998. It is one tough hybrid Polyantha that does not need much care. The flowers emit tea rose fragrance.
I have another one in pink. I will share the picture once it blooms again.