Rose Queen of Sweden
Posted On April 25, 2012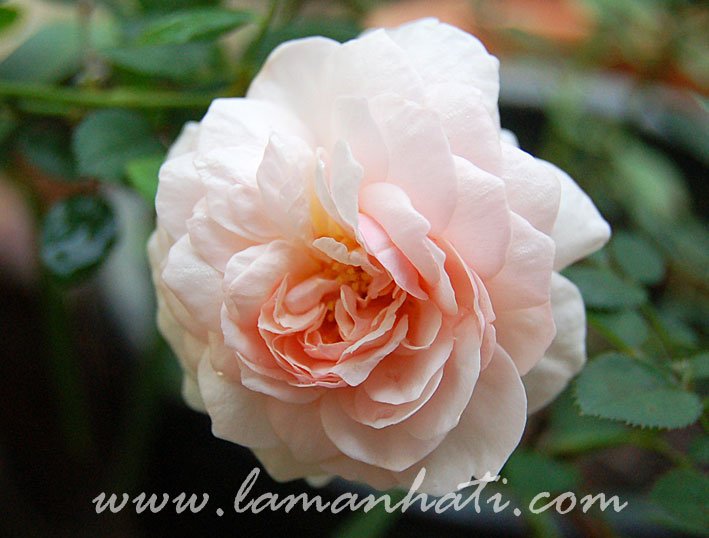 Those ladies in FB rose group that I joined told me that this is Queen of Sweden. As I am still new to rose gardening, I researched around about the one David Austin bred in 2004.
From gardenersworld.com:
Plant type : Deciduous shrub
Flower colour : Pink, Salmon
Feature: Scented flowers
Hardiness : Hardy
Named to celebrate 350 years of friendship between England and Sweden, following the signing of a treaty in 1654, this shrub is uncharacteristic of English roses in that it has a particularly upright habit, making it ideal for formal planting or hedging. The flowers are soft pink and at their early stages are tinted with apricot. They have a delicate, myrrh fragrance and have have been bred for disease-resistant qualities. Introduced at the RHS Chelsea Flower show 2004 by David Austin Roses.
I am going to read more about how to care for deciduous rose shrub as initially I thought it's a climbers. Will update once I have more useful info to share.