More On Kenanga/Ylang Ylang
Posted On April 17, 2012
I think ever since I bought the plant in Floria 2011 (or was it 2010?), this is the first time that my kenanga (Cananga odorata var. Fruticosa) blooms so many buds.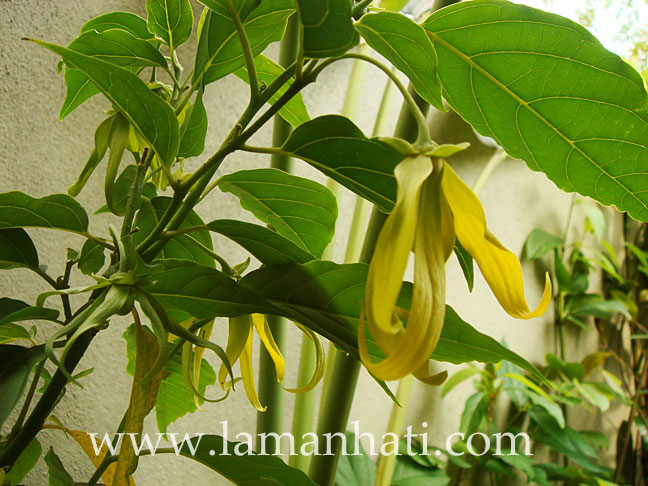 I have started my rose garden early this year and used the Honeybee organic fertilizer, produced by a local rose lover. Since I would like to test the effectiveness of the fertilizer (they call it rosecare) I sprayed it on my cananga plant as well.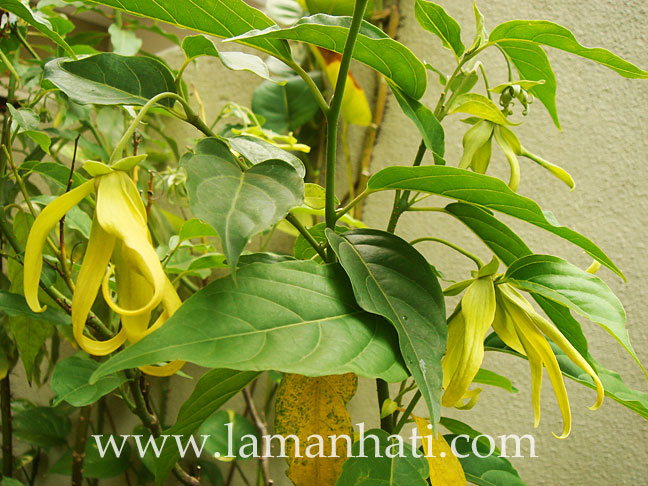 Check out the big blooms and the deep yellow color of the flowers. You can always compare with other pictures I shared of the Ylang Ylang plant previously.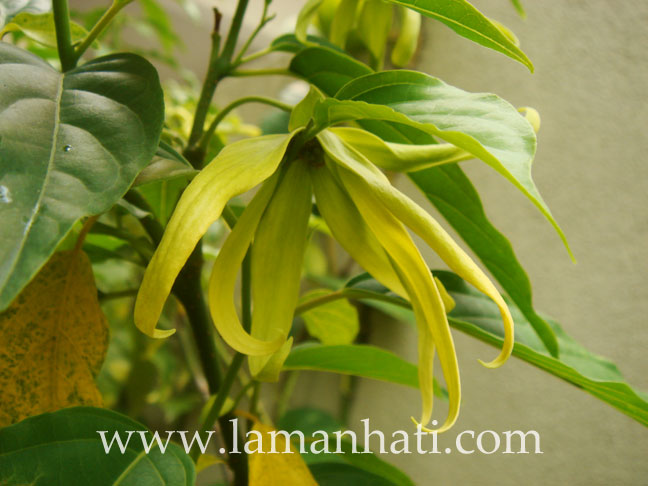 The Rosecare fertilizer is also a combination of organic pesticide, insecticide and insect repellant, so I noticed there's hardly any problem with the mealybugs since I started to spray it on weekly basis.
Now every time I go out to my small garden, I get to enjoy the heavy fragrance of Kenanga. What a bliss!