Plectranthus Mona Lavender
Posted On April 3, 2012
Bought this plant without knowing the name at Pasar Bunga Shah Alam about 2 weeks ago. I thought it will look good in container garden. I asked around for the name and found out that this is Mona Lavender.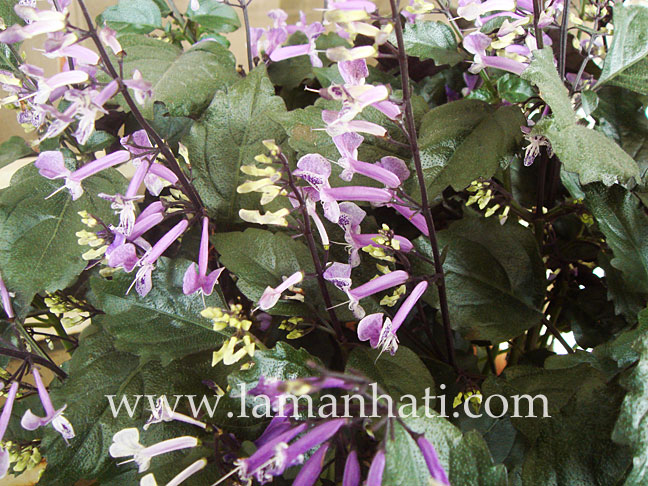 Info taken from pma.com.au:
A new and particularly attractive form of Plectranthus that does not spread like other members of the family, but rather forms a neat low shrub with an upright, erect habit.
Numerous spikes of lavender coloured flowers begin to appear from late summer through autumn complimenting the ornamental foliage of deep green leaves with dark wine purple coloured undersides, typical of many of the plectranthus species.
Plectranthus 'Mona Lavender' is a wonderful solution to shady areas in the garden as well as making an ideal container or basket specimen for sheltered patios or entertainment areas.
P. 'Mona Lavender' originates from South Africa and was, in fact, bred at the famous Kirstenbosh Botanical Garden in Capetown.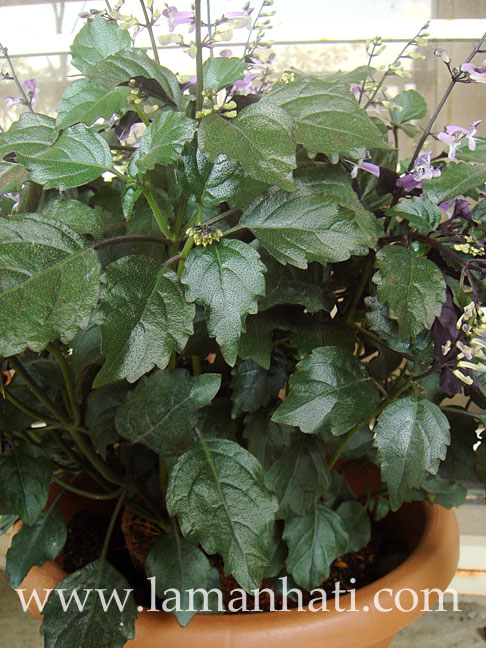 Care instruction:
Choose a shaded to semi-shade location with a moist but well drained soil. A light pruning after flowering will help to maintain a neat shape and encourage denser growth of foliage.
Once the plant is done with the current flowering phase, I plan to prune and propagate into a few smaller pots.