Kesidang-Vallaris Glabra Blooms in 2012
Posted On February 8, 2012
Please click on the picture to view a larger version.
I was so happy when I saw that my kesidang plants has buds. I think the last time it bloomed was in 2011.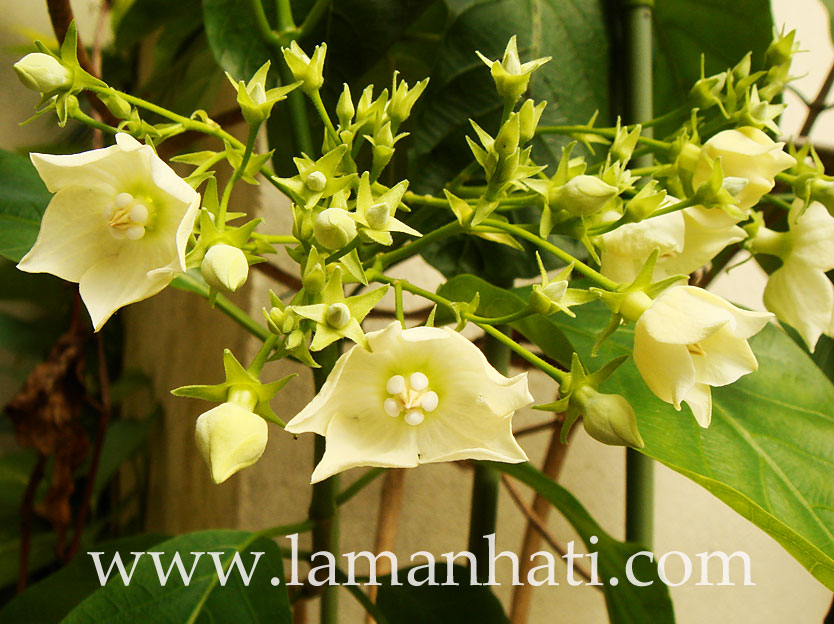 After waiting for the buds to mature, this is what I managed to snap. There are a few more closed buds waiting to bloom into those white flowers.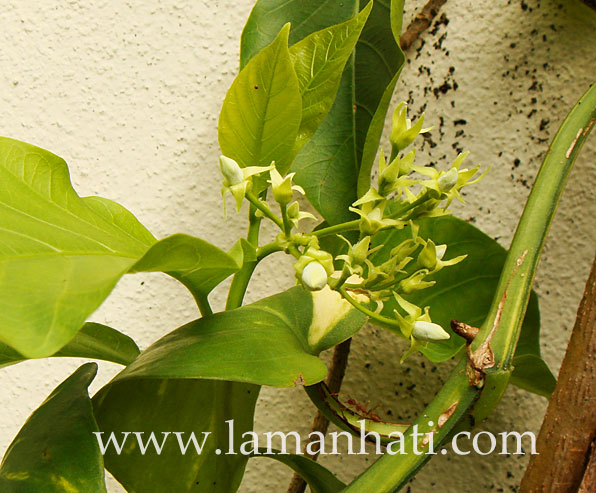 And then as I inspect further, I noticed a few more clusters of buds along the thin stem.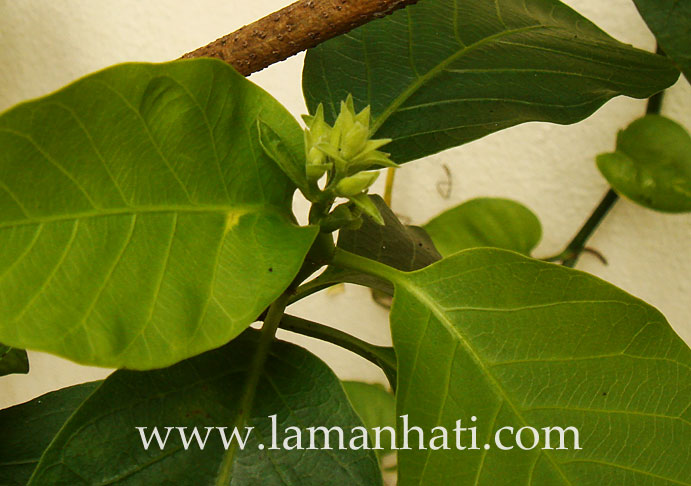 I just can't wait for all 3 bunch of buds to fully bloom. As of now I am enjoying the sweet pandan-scented smell of the kesidang flowers every time I walk pass the plant. It is such a joy even though she only wants to bloom like once a year.
I have moved the second kesidang plant I have to a spot where it can get more sun in hope that it will grow bigger and decide to bloom more sweet flowers for me this year.