Purple Cattleya Blooms In October
Posted On November 23, 2011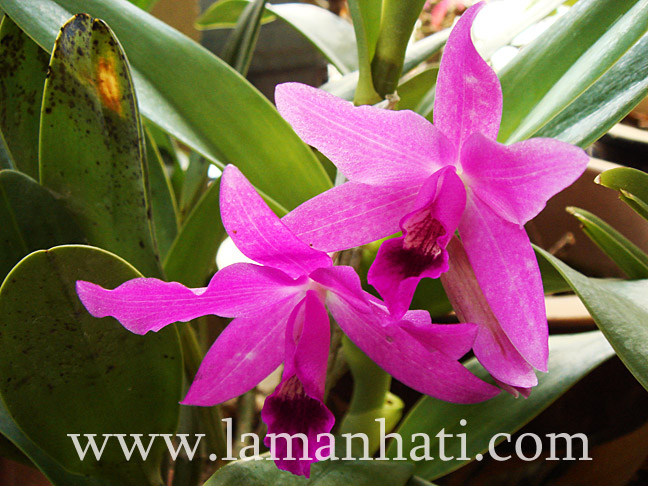 I almost didn't realize that the purple cattleya has bloomed again. It has been raining almost every afternoon till evening that I hardly went out to the yard to check on my plants. And when I realized that there were flowers coming out, I quickly took some pictures.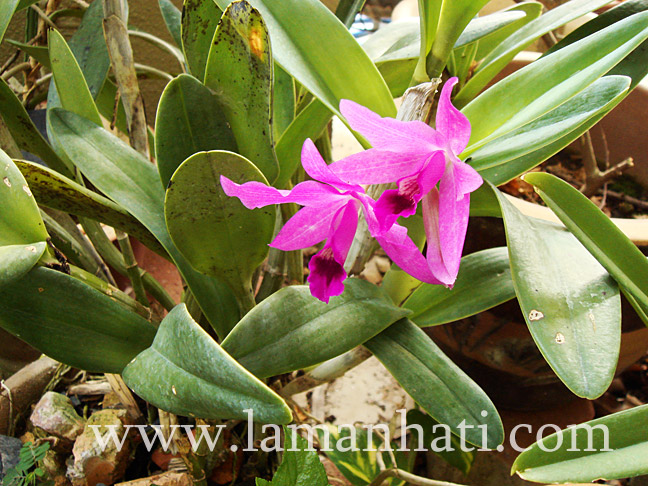 I think the last time my cattleya bloomed was in February. Despite the extreme negligence on my part for the past few months, I was glad that I let my son played around with the fertilizer spray. We used seaweed extract mixed with plain water bought at Floria last year to fertilize most of the plants in the garden.
To read more about cattleya, check out my previous entries here – Cattleya Orchid and Repot Cattleya.