Jambu Laut – Syzygium grandis
Posted On October 19, 2011
I was browsing some of my last year vacation pictures when I found this plant. It is called jambu laut or sea apple. The scientific name is Syzygium grandis.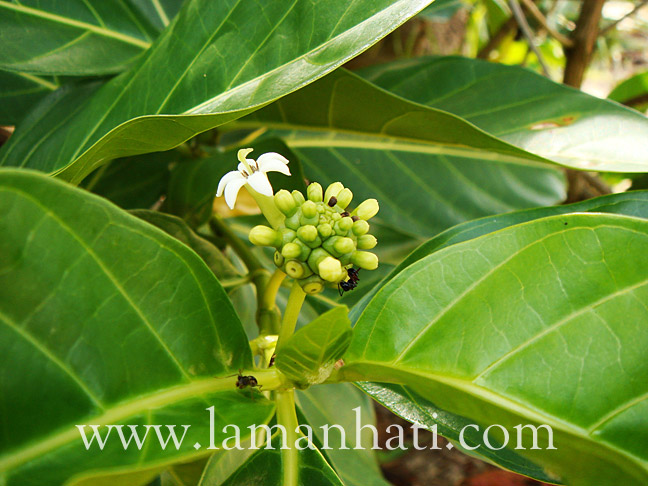 When we arrived at the beach resort, we were given welcome drinks. The fried keropok lekor which is a signature dish of Terengganu was served with a leaf. I asked the staff what kind of leaf and he told me it was called jambu laut.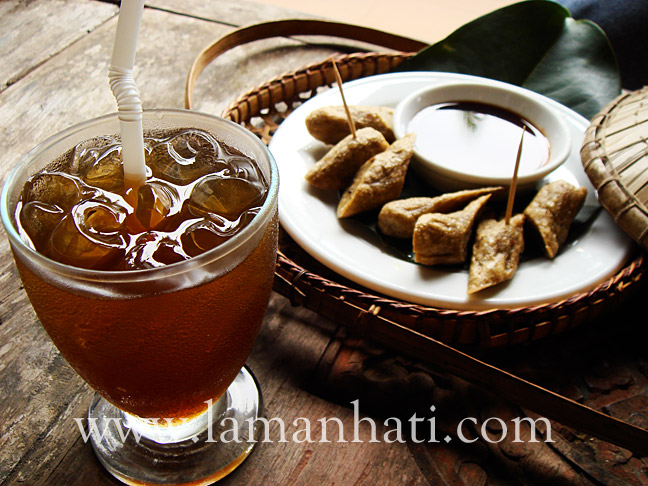 As I google more on jambu laut, I found out that in the old days, people in Terengganu collected the leaves to wrap tapai especially during festive season. This is some info taken from rimbundahan.org:
Syzygium grandis
jambu laut
Malaya, Siam, Borneo. Common on rocky and sandy coasts, never wild inland, but now commonly planted. Large broadly elliptic leaves with distinct down turned tip. Fruit oblong with green leathery rind, but edible. Thick bark can stand lalang fires.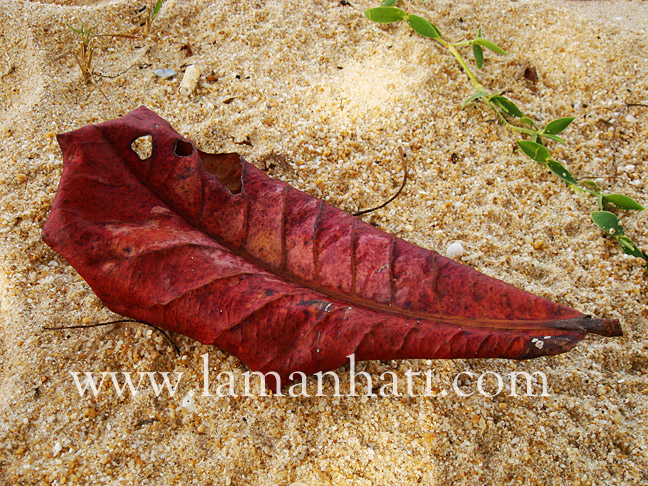 Somehow I feel that the picture above would be perfect for beach postcard printing. Don't you think so? In my younger days, I used to collect postcards whenever I go on vacation or travel. Perhaps it's about time that I revive that old habit of mine.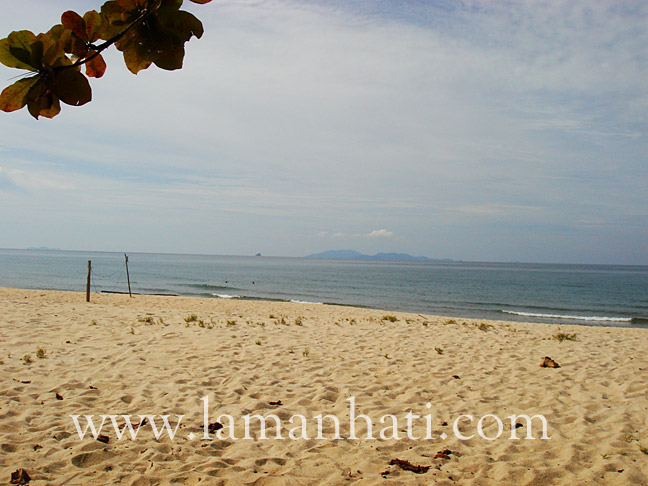 Oh, this is another picture that I personally feel good as postcard printing material. Now I really feel like going on beach vacation. Anyone interested to come along?