Wedelia trilobata
Posted On February 12, 2011
I've had this plant for quite a long time. The first cutting was taken on a trip to Cameron Highlands in 2004.
When we moved to our current home, the wedelia cutting I brought with us didn't last long. Luckily SIL grew some at her place.
The one in the picture below was planted on the ground where the soil is not suitable for pearl grass as the area retains too much water from rain and bad drainage. I've tried planting pearl and cow grass at that area twice and failed miserably.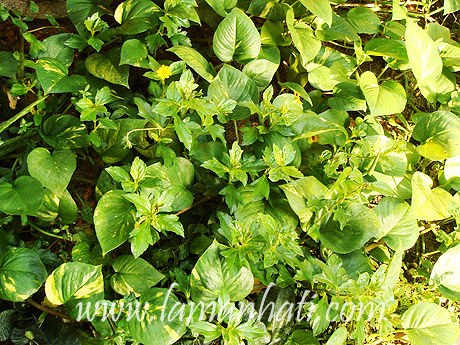 Some of the useful info I found on the Internet taken from sptimes.com.
Scientific name: Wedelia trilobata.
Common names: Wedelia, yellow dots, rabbit's paw, trailing daisy, creeping ox-eye.
The details: Native to northern South America and the West Indies. Dark-green leaves, daisylike yellow flowers year-round. It spreads rapidly as a ground cover and also does well in hanging baskets.
What it likes: Full sun or partial shade. Thrives in moist, but not soggy, areas as well as dry areas with poor soil. Fairly salt resistant.
Good to know: In some cultures wedelia is used to treat hepatitis and infections and to clear the placenta after birth.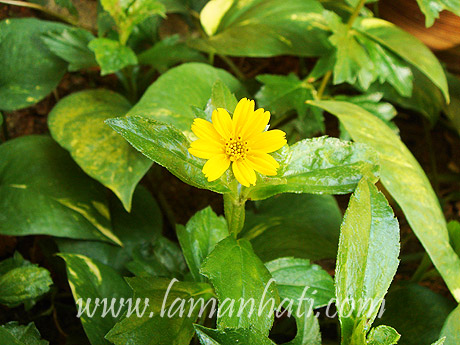 Oh, if you noticed, the wedelia are planted among golden pothos vine.
Every time I prune my pothos, I just stick the cuttings back into the ground, and somehow they grow and live happily there. At least I don't have to worry about the drenched soil at that area especially after a heavy rain.