Obelisks For The Rose
Posted On October 31, 2010
I've edited these pictures since July but until now I completely forgot about them because I don't know what should I call this plastic materials that I bought to contain the rose plant from creeping around..sigh!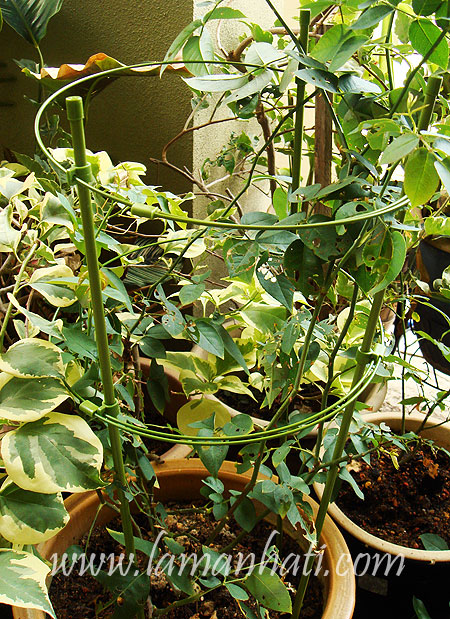 I tried to Google the picture but so far, what I found is that the closest gardening tools that serve the same purpose are called obelisks.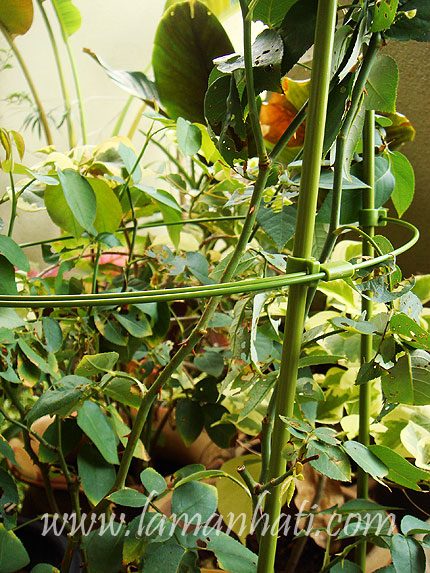 So call it obelisks for now until someone can tell me what's the actual gardening terms for it. I bought this plastic "container" at Daiso for RM5.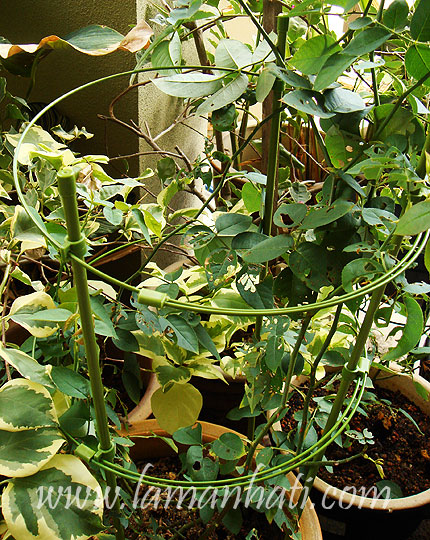 The rose plant that I have seems to be growing (or rather creeping) everywhere, up and right and left, so I thought I need to do something to make sure it stays in a safe spot. The thorns are very, very sharp and I have to be extra cautious now that I have an active toddler at home.
So far this plastic obelisks has been functioning well. Even SIL is interested to get the same stuff to contain her plant.