Henna – Revisited
Posted On April 20, 2010
For those interested to know the facts about henna, please refer to my previous post about it here – Henna – Lawsonia inermis.
When I moved to the new house, I brought the henna plant in the pot along. It grew quite well until up to a point where all the leaves dropped and day after day it showed the sign of dying..huhu!
After about two months ago of not showing any sign of reviving itself, I decided to relocate the pot from its current spot and was thinking to dig out the plant from its pot. But I was busy and kept on postponing the plan to uproot the henna from its pot.
And then one day, while watering the plants, I noticed this..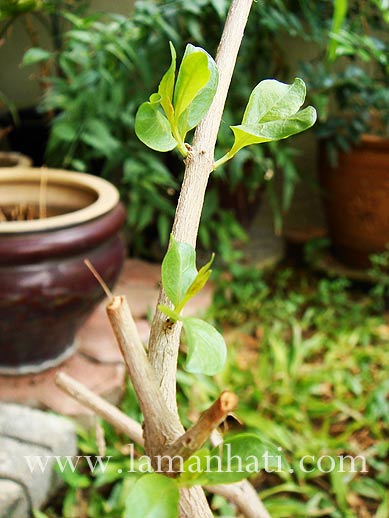 See those tiny leaves, it was such a joy to see what a miracle of growth could bring to a garden..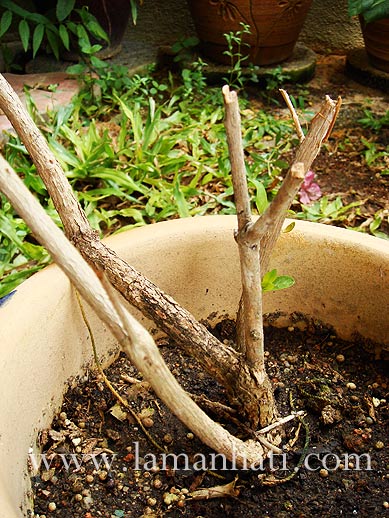 I was so glad that I didn't uproot the plant when I first thought that there was no hope. That's the thing with plants, just as you thought you have exhausted all the effort to bring it to life, it surprises you with new leaves.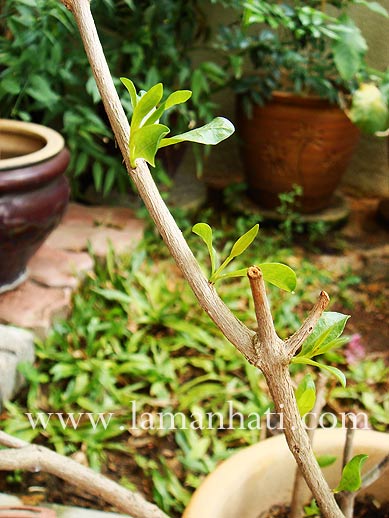 I hope the henna will live a long life as it is the marker of my wedding anniversary. May you grow old and stronger, henna!