Floria Putrajaya 2009
Posted On August 4, 2009
I went to Putrajaya every time they have Floria or flora fest. Last year it was held in Johor Bahru, the year before it was grand with the parade and all. I think this year the lack of budget make it a less grand affair. Floria Putrajaya 2009 will be held from 1st August till 9 August at the Waterfront, Presint 2.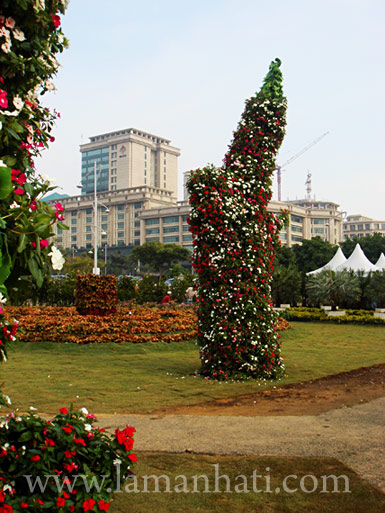 Nevertheless these are among the pictures I managed to take in such a hot weather..huhu! I assume that the tall flower arch symbolised keris..haha!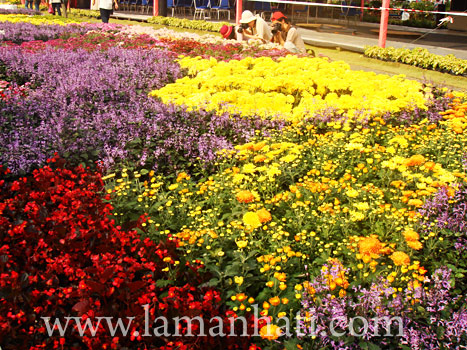 See those 2 budding DSLR photographers. You could find many more pro photog wannabe in the flower tent..heh! I have to be happy with my point and shoot camera, thus the quality of my floral pictures.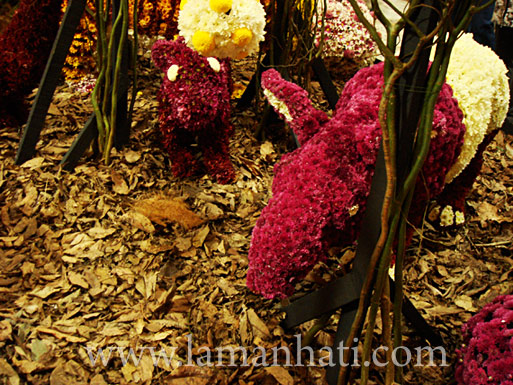 Among my favorite, the purple tapir and her offspring. I really want to see how do they do it, I mean the work of art that these floral contractors do, do they use wet floral foams to keep the flowers fresh all throughout these 8 days?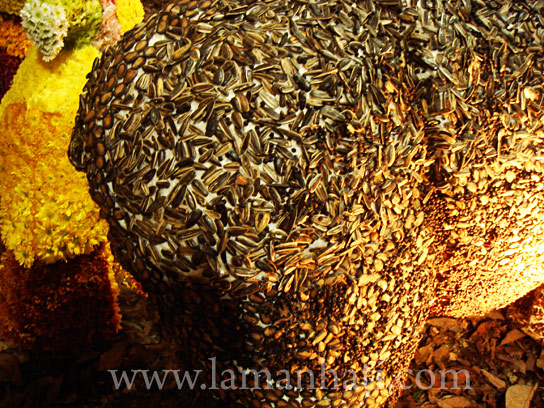 Check out closely the body of this rhino. It was built using kuaci and all sort of seeds and herbs. Creative, huh?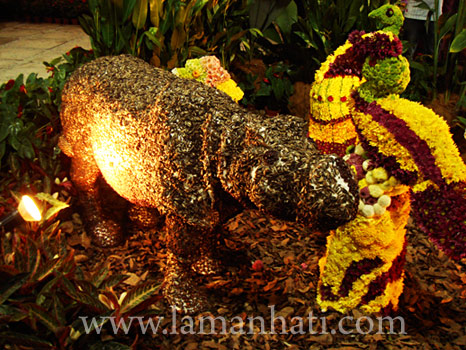 The seed rhino is accompanied by a few peacocks. I think the theme is Taman Syurgawi – the garden of Eden.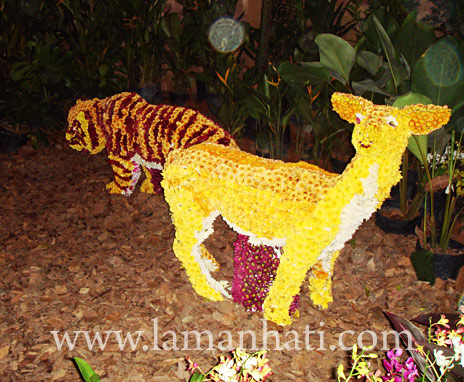 This reminds me of the folklore of sang kancil and buaya. But then here is a tiger embellished with flowers..haha!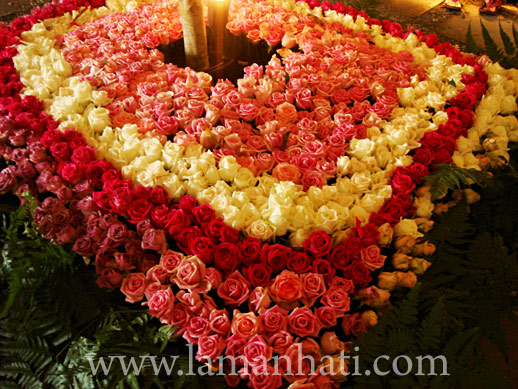 I leave you readers with this bed of roses. Oh, they have many more colorful bed of roses in the exhibition tent. Go see the real flowers for yourselves!