Make Your Own Water Fountain
Posted On May 26, 2009
SIL bought this ready-to-assemble water fountain a few months back during her shopping spree at Nilai 3. It took her a few days to chase after the gardening shop to send the items to her house, and once assembled this is how it looks.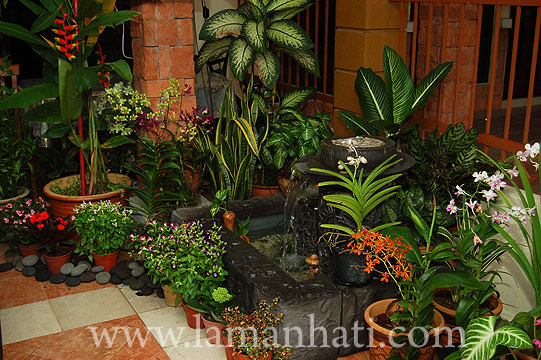 Anyway the only thing that she got after paying RM1k++ is the fountain. All the plants she bought separately at the nearby nursery. She even bought some goldfish to put inside the small water container (and she has to clean the water every week ever since..sigh!).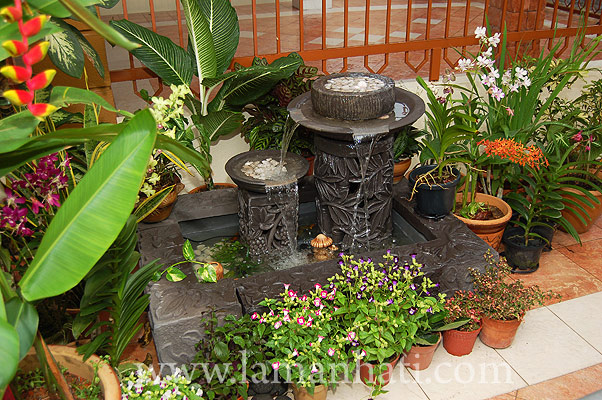 Now that I have moved to my own house, I feel like making my own simple water fountain. From what I read in the gardening magazines and on the Internet, the basic tools needed for any kind of water fountain would be pots, stones, tubing and a pump.
Of course if I want something like what SIL bought, I have to buy a separate unit of resin containers. From what I read, it says that resin is a highly durable material and easier to work with than stone, concrete or other traditional fountain materials.
I will do more local research to find which shop sells such items with good bargain, and hopefully next time, I will be able to do extensive entry on how to DIY my garden water fountain soon..heh!