Rose, Roses Are Red
Posted On January 26, 2008
I have kept this rose for as long as I can remember and it just proves to be very hardy despite a few times attacked by mildew, black spot, insects and whatnot.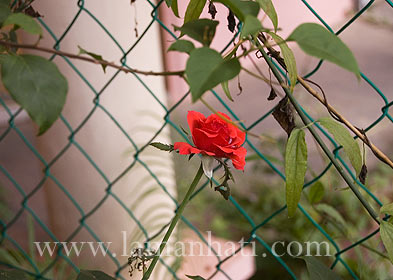 I'm not sure what type of rose plant it is – whether it is Hybrid Tea, Polyantha, Floribunda, Hybrid Perpetual, Climbing, Shrub Roses or Tea Roses. Checking the Internet for the correct family was too troublesome (all the pictures of the red roses with almost the same shape makes my head go haywire to match with mine) and I was thinking to buy the Encyclopedia of Roses just to make sure I know what I have in my garden so far. The Kinokuniya in KLCC have it for RM160 plus..huhu! Perhaps next time on my book spree I will invest on that hardcover book.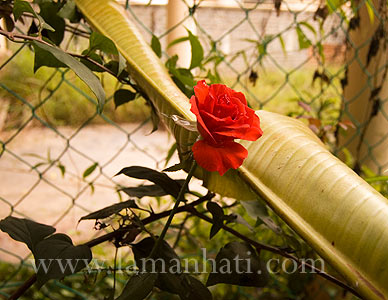 I think it is not the ros kampung either, well you know the type that has very strong rose fragrant. I miss those roses. I think I will buy a few plants if I could find at any nursery. Those ros kampung has small petals, do not look like the one you will get your girlfriend for Valentine but very fragrant.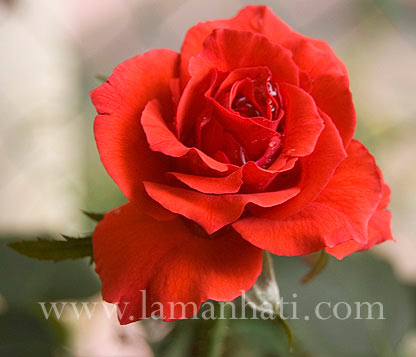 I love my rose when it is not fully bloomed. This one already wilted and the petals are dropping everywhere but I saw 2 more buds coming out soon.